The Laypersons Educated Guide to The Sask. Condo Act
May 16, 2022
12:00 PM - 01:30 PM
CCI North/South Saskatchewan Webinar
Free but you must Register.
Some terms and areas of the Act are confusing. This session will explain some confusing terms in the Act and what condo owners and property managers should do first to help prevent this confusion.
There will be time for Questions and Answers!
We have two Guest Speakers today: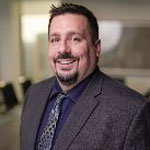 Marc Kelly, Kanuka Law
Marc is a partner with Kanuka Law in Regina and practices in the areas or residential real estate Marc is especially active in the area of condominiums. He assists on the purchase side of the transaction by reviewing all relevant disclosure to assist owners in their buying decision. He is active in advising board of directors of condominium corporations about updates to legislation, condominium fee collection, bylaw enforcement, and any other condominium related matter. He is a member of CCI South Saskatchewan and a frequent presenter for us.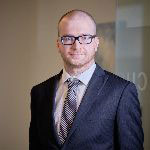 Daniel Katzman, Cuelenaere LLP
Although new to us in South Saskatchewan, Daniel is well known in the North. Daniel is an associate with Cuelenaere Law in Saskatoon and currently maintains an open practice. This includes, Civil litigation, Criminal law, real estate and condominium law, He is on the Board of Directors of CCI North Saskatchewan. He is becoming a frequent presenter for CCI as well and we welcome his involvement.
Join us so you will be ready for the answers next time you're asked, "What does that mean?"
---
Thank You to Our Sponsor

---