Contact Us
South Saskatchewan Chapter
P.O. Box 3784
Regina, SK S4P 3N8
Email: cci-ssk@cci.ca

2022-2023 Board and Committees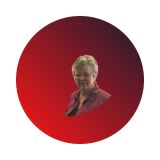 Dawna Matthews, President
Dawna has been on the CCI Board since 2015 starting with the Education Committee,communications, membership, and becoming President of the Board in 2018 andis currently Co-Chair of the CCI Nation Council (representing 17 Chapters across Canada).
She is eager to help condo owners and Directors better understand condo legislation,regulations, and the complexities of condo life. She is fully involved with the Education committee and has done the Newsletter since 2016.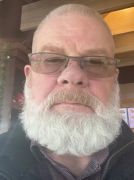 Jeff Campbell, Vice-President
Our newest Board member, CEO and founder of Campbell Safety Consulting Inc.Jeff has been instrumental in Garbage Committee Solution endeavours in the 2023-24 Regina City Budget. Jeff has served in the armed forces, RCMP and as a Director for the Halifax School Board and is Vice-President of his condo board. He is looking forward to working with the Board of Directors and his new challenges.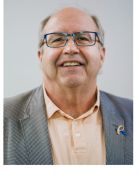 Woody Leippi, Treasurer
Woody is President at Morwood Properties Ltd. They are a small family-run company that has been managing condominium corporations in the Regina area since 1991. He has been on our Board for several years and a supporter of CCI since 1991. Woody is actively involved with his other business interests, the community, and his farm.
Elaine Caswell – Education Photo Unavailable Presently
Elaine is co-owner of ED Management and is an active Property Manager. She is very involved with the Red Cross and as a former school teacher, a great asset to our Education Committee.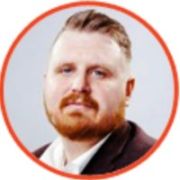 Logan Fraser, Marketing
Co-Owner & Co-Founder Kodiak Property Management an experienced and trusted property management company that provides professional solutions to the challenges that face many property owners and residents. We manage an extensive and diversified portfolio of condominium, commercial and residential properties in the Regina, Estevan, Weyburn, and Moose Jaw. Our success is based on our high standards of service and communication as well as unsurpassed care and diligence we apply to every managed property.
He is on the Board of Crime Stoppers Regina, President of Hometeam Live and offers insight into many condo situations.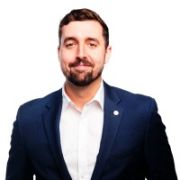 Gavin Little, Education Committee
Gavin Little is a Client Executive with BFL CANADA insurance Services Inc. Gavin began his insurance career in 2013 in Edmonton. He is a graduate of MacEwan
University's Insurance and Risk Management program, which is one of the strongest in the country. Prior to this Gavin was a professional volleyball player and spent time playing in Finland, Holland, Germany, and Switzerland. Gavin's career began with a global firm specializing in large, complex multinational risks. It did not take long for Gavin to shine, and he was promoted to Client Executive within his first year of entering the industry. His specialties lie in large commercial property and multi-family housing.
Danielle Frank, Membership Committee
Danielle brings industry experience as the owner of Gramercy Property Management, a licensed Realtor®and Yardi, accounting, contracts, tenders, hiring contractors, project management, residential & commercial construction, safety standards and procedures, SAP Real Estate Management. Danielle is looking forward to learning,working, and growing the membership of the South Saskatchewan Chapter of the Canadian Condominium Institute.
---